Ukrfeed is on the market of feed & premix production under trade brand "Raspberry" and "Pearl", accordingly.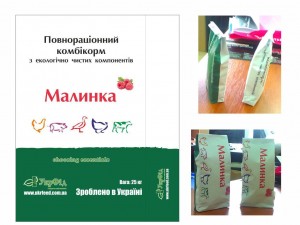 Our first delivery of feed was dedicated to Mullard ducklings and Brown layers we were selling. Our partner, Kozhuchivska poultry farm began to realize our feed through their own trade network. Compound feed plays a vital role in the process of ensuring food safety along the entire livestock and aquaculture production and supply chain. The production and sourcing of raw materials plus their processing for quality-assured compound feed has become a major consumer attention.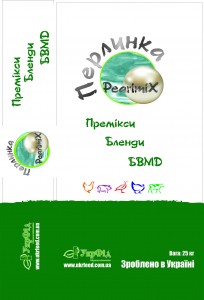 Our granulated feed has a pleasant smell of fresh raspberry and does not contain artificial growth promoters and fully balanced based on species requirements. Natural toxin binder CarboVet and phytobiotic Extract 6930 (red paprika+origanum+cinnamon) organically underline our "green" concept. The first batches of premixes were dispatched in order to be tested on the farms of Kirovograd and Kyiv area, as well as on the territory of Crimea.